What is the difference between wire "in loop" and "in line"?
We receive this question so often, that I decided to show you the differences on our blog.
The two most important differences are: shape and dimensions. Here you can see the shapes:


The cable always "comes out" from the plug, on the cable – about 100 cm after the plug – the switch ON/OFF is placed followed by the light bulbs, on which we put Cotton Balls. In the end the wire "returns" to the plug. The bulbs on the cable "in loop" are arranged on a single wire. The cable "in line" is double and twisted.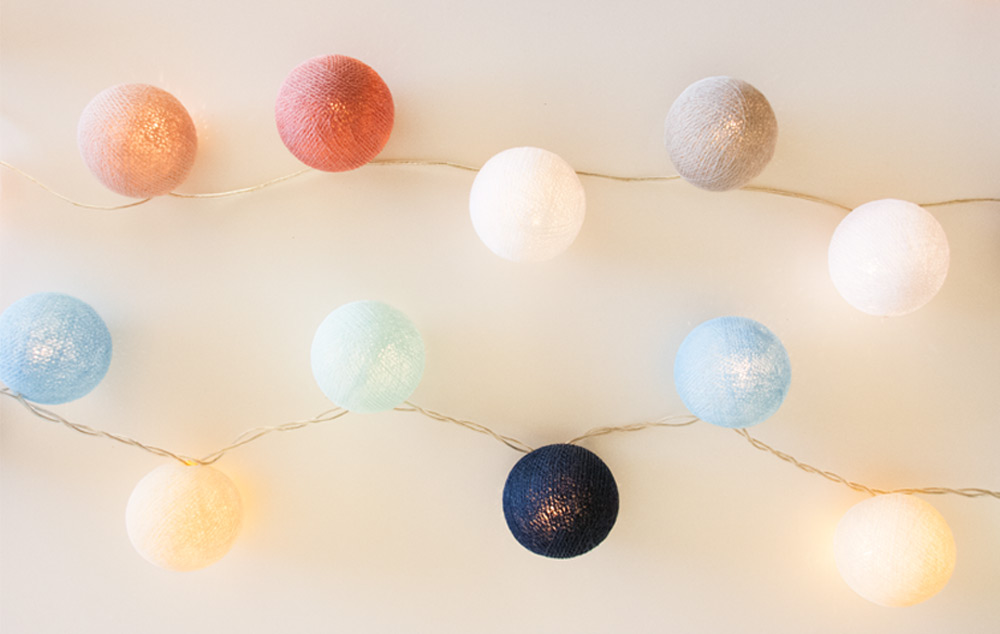 If you want to check the differences in dimensions and technical information about our wires all of them you will find HERE.
Hmm... So which cable should I choose?
The answer to this question simply depends from what are your needs – what do you want to do with your wire? How will you hang it? If you, for example, want to straight the garland on the wall in the kids room or above wedding tables – for sure you can choose garland "in line".
However, if you want to make a more "compacted" composition with your Cotton Ball Lights, where the balls are not straight but more close to each other (for example inside of the glass vase, on the plate, in the basket) I would recommend you the cable "in loop". Why?
Cables "in line" have the longest wire and are the most universal – you can straight the garland, roll it or fold it on half – it will always look great. But a "longer cable" also means "more cable" – and this can be important for someone who, like me, doesn't want to see the wire.
Please check on this photos: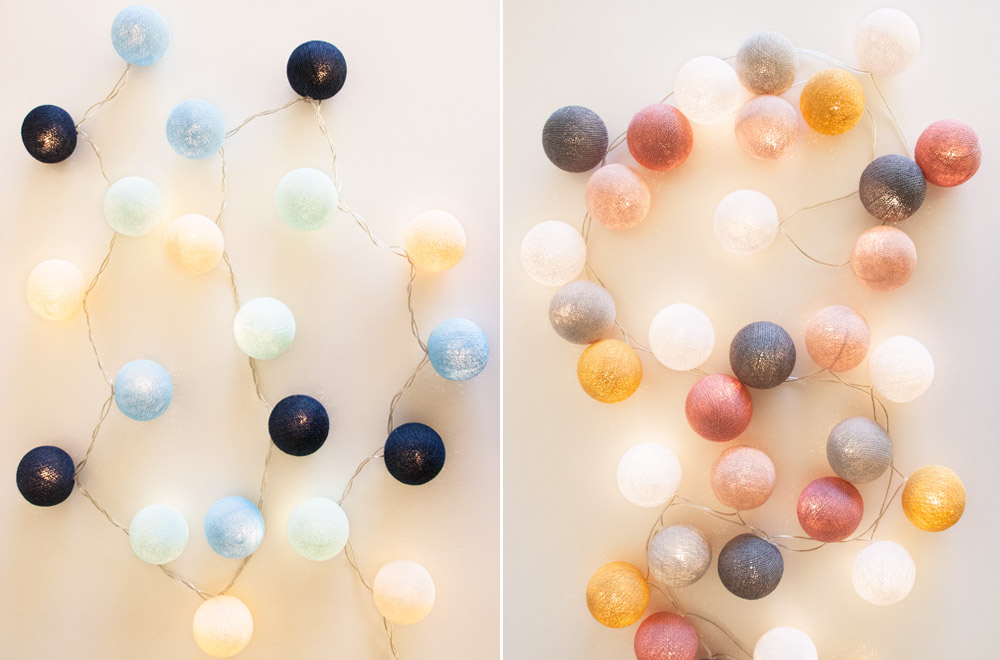 On the right side you have a cable "in loop" – you can see a single tread of wire between the Cotton Balls. Because of this the wire is more elastic and it is easier to hide it. On the left you can see a cable "in line" – double tread of wires between the balls. And that's all! There are no other differences. :) So, which wire would you choose? Let me know in the comment under the post or on our Facebook!
For more inspiration, check out our Facebook and Instragram. Join us if you are looking for ideas for an unusual interior!
If you need more information about garlands Cotton Ball Lights can you check our FAQ.
Anita