Garlands Cotton Ball Lights are an oryginal idea for decorating your interior. They are an absolute hit in interior design industry – by yourself, in a simple way, you can transform any room! You can drive colors and warm light into your home. It's easy!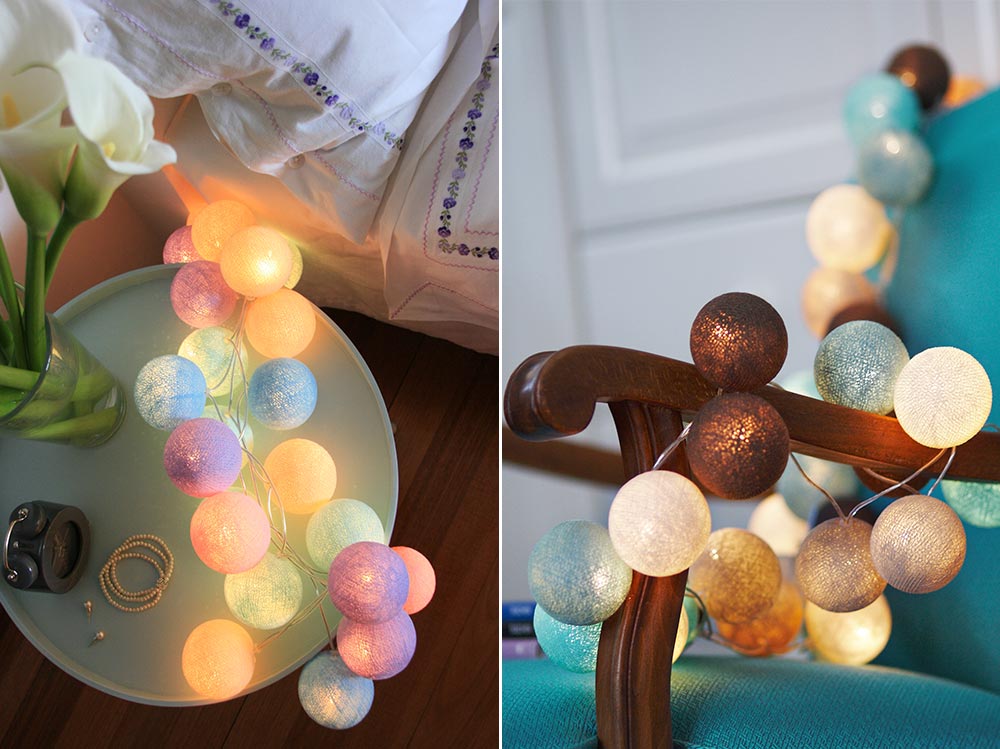 Garland consists of light cable and colorful balls, which you put on the lights. Warm light passes through cotton threads and creates an amazing effect. Cotton Balls gives very pleasant, atmospheric light and make the interior becomes cozy. During the day, when the lights are off, Cotton Balls stll attract attention – they can highlight the colors of the room, or introduce a new color accent. Thanks to the rich collor pallet of the Cotton Balls you can make the arrangements to match any interior.
Where can you put the Cotton Ball Lights garland?
The answer to this is pretty easy. Wherever you dream of! This is a phenomenal way to create an interesting arrangement of the interior, it's also the complete freedom to make changes in your surroundings.
Sometimes we're amazed by the ideas of our Customers, bloggers and interior designers. With delight we watch pictures. We see the garlands almost everywhere: in living rooms, bedrooms, kitchens, children's rooms, stairs and hallways, arbors, balconies, and even in offices, shops and bars! From our experience we know that sometimes it is difficult to decide where, in the end, to put our colorful balls – everywhere they look "stunning"!
Here are some inspiration, published in European interior design blogs: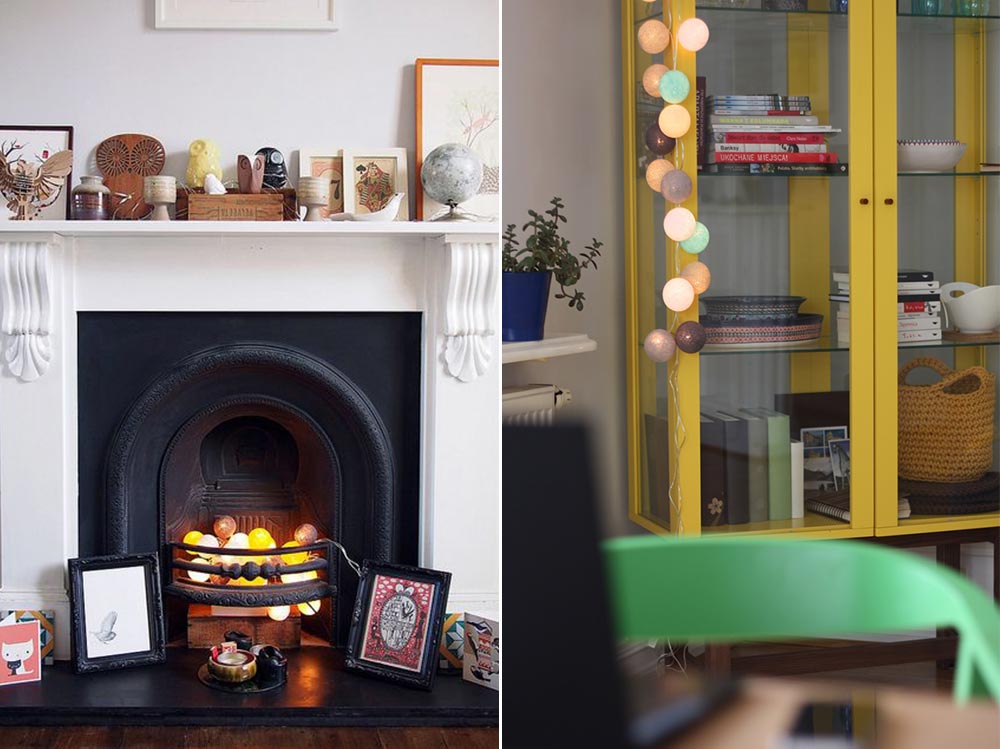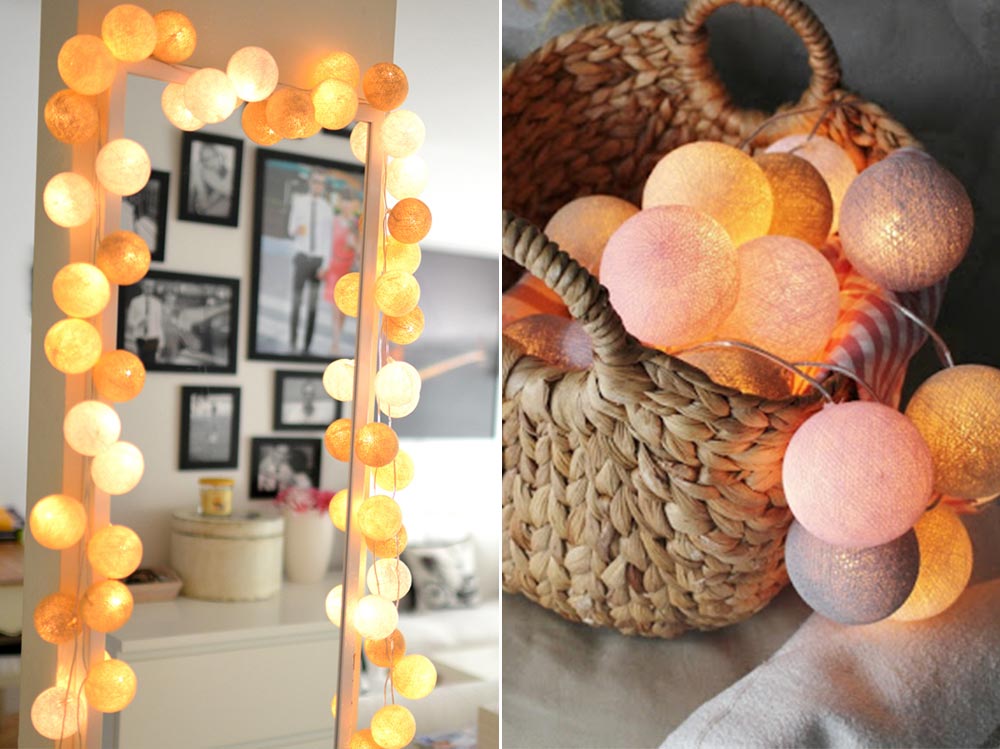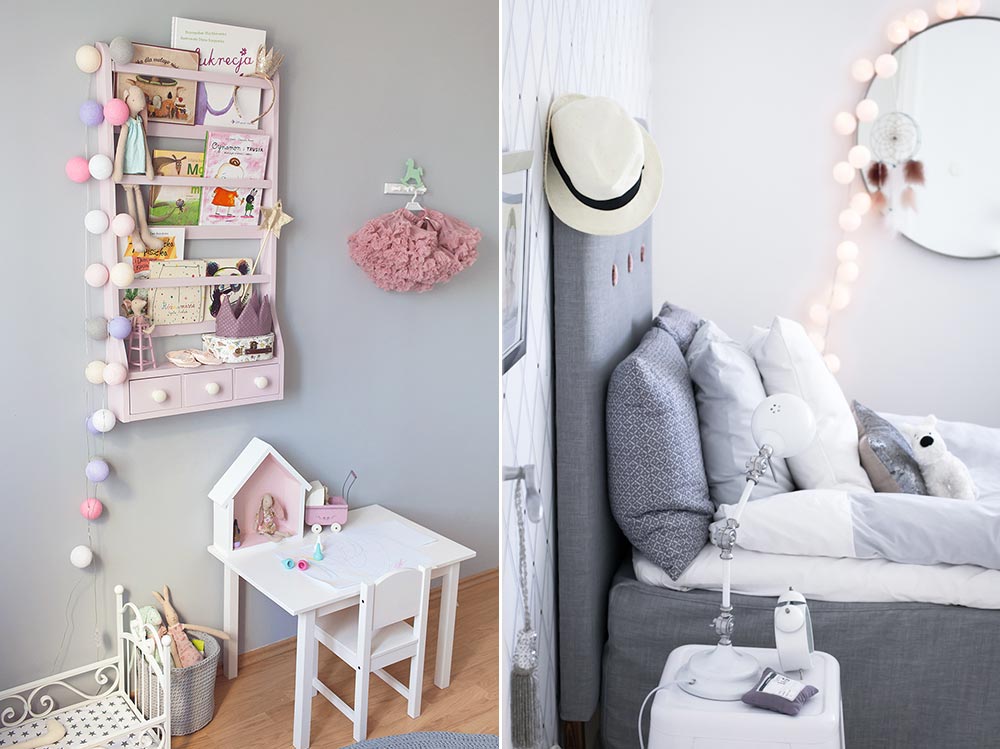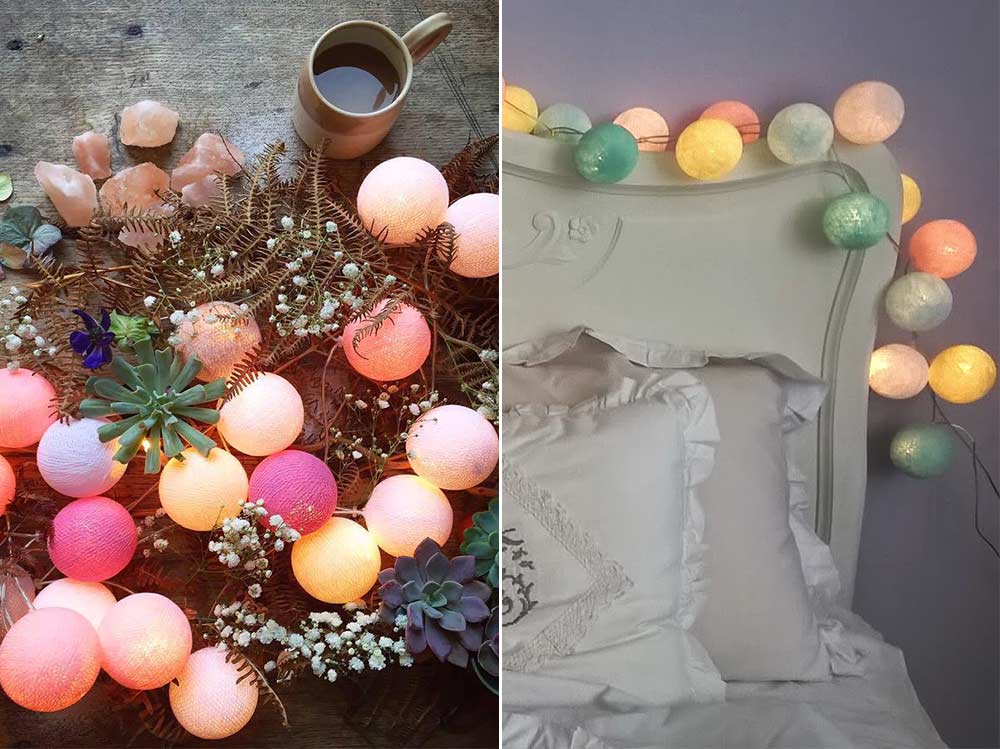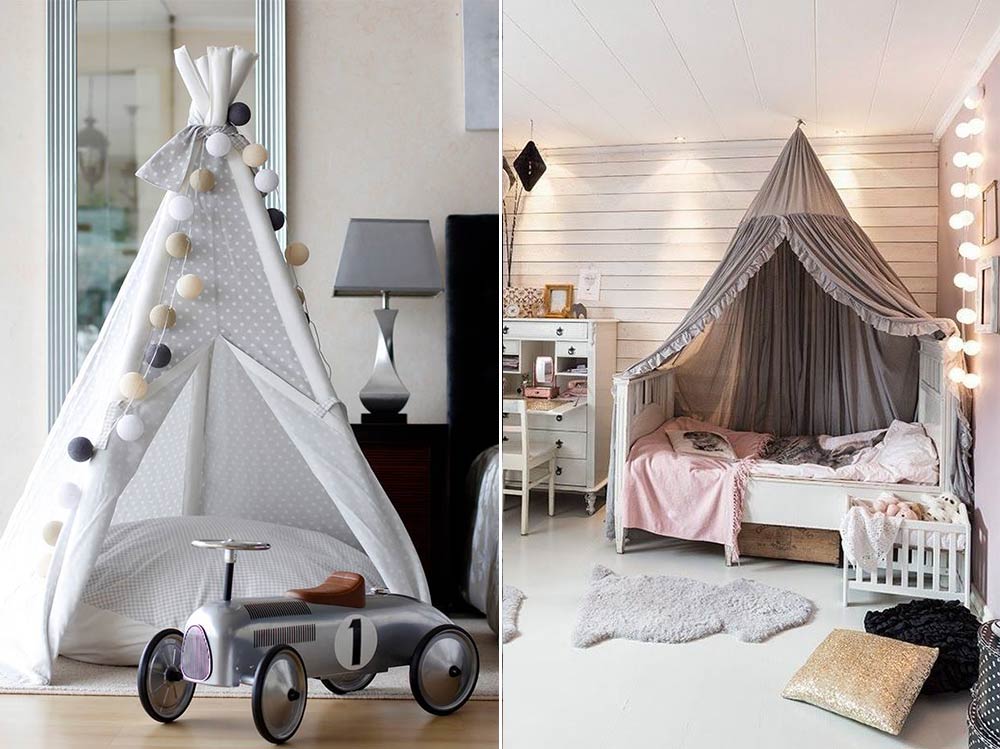 Source of the photos: 1. what kate does, 2. Wnętrza Zewnętrza, 3. CharlizeMystery, 4. Design or breakfast, 5. Nanuszka, 6. House of Philia, 7. 5ftinf, 8. Joanna Creation, 9. TipiKids, 10. Made in Persbo
For more inspiration, check out our Facebook and Instragram. Join us if you are looking for ideas for an unusual interior!
If you need more information about garlands Cotton Ball Lights can you check our FAQ.
Anita