Wedding and party decorations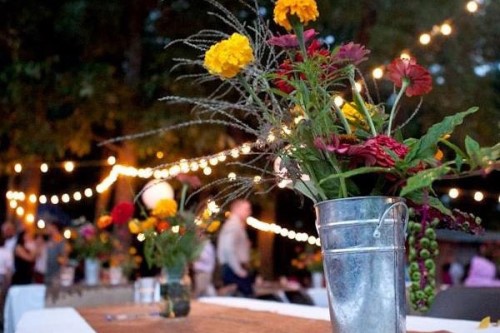 How to create a fairytale wedding? :)
Are you looking for an original and unconventional decoration? Are you wondering how to create an unique atmosphere at the party? How to make it memorable for both you and your guests? You are in the right place!
Decorating with light is still a new and unusual idea.
With our garlands you can make your wedding or any party look simply stunning!

Which garland will be the best?
You can choose classic and bright colors: garlands in white or ivory, stretched above the tables will look elegant and chic. At the same time our lamps will create an incredibly romantic atmosphere.

Whites in connection with powder shades of pink and blue are often chosen as an decoration of the party of Holy Baptism. It's good to know that later they will be perfect for a child's room! The light of our garlands is gentle for baby's eyes. These delicate lamps are not only a beautiful decoration but also very practical – they make the night feeding and changing diapers easier and more enjoyable!
You can also create a garland full of juicy colors – this will be a perfect solution for the now fashionable folk style wedding or party.
Party with a leitmotif? That's easy! If you are planning a weeding where the theme will be your favorite color you can create garlands and lights in dozens of different colors. Easily you will compose a decoration that will be original, remarkable and above all beautiful. Write us – with pleasure we will help you create the perfect combination.
To decorate weddings and parties we recommend garlands of 35 and 50 lights. These are the longest of our wires, ideal for making decorations above the tables. Each wire 35 ("in line) has more then 5 meters. Each wire 50 ("in loop") has more than 260 centimeters double string of lights and 150 cm cable from the plug to the first lights. That's a total of over 4 meters of cable, so you have some room to play! :)
See an example of garlands in white e ecru.
Ask us about the garlands and lights for weddings: shop@luminart.pt.